FOREVER BEE PROPOLIS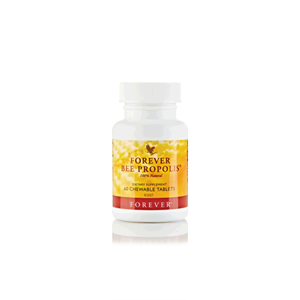 Propolis is a purely natural product. It contains a protective substance that bees harvest and use themselves to keep a hive clean, healthy and free of bacteria.
Propolis is a resinous substance, gummy and balsamic, of viscous consistency, collected on certain parts (mainly buds and barks) of the plants (pine, fir, spruce, poplar, alder, willow, horse chestnut, birch, plum tree, oak , ...) by the bees who bring it back to the hive to modify it by the contribution of their own secretions. Inside the hive, propolis plays a mechanical role (cement to seal cracks and fix the wax rays, varnish walls, etc.) and especially a bactericidal and fungicidal role, thus preserving the bees vis-à- screw microscopic bacteria and fungi. On average, between 100 and 300 g of propolis are harvested per hive per year.
Forever Bee Propolis is collected on the semi-desert, polluted airless plateaus of the Sonoran Desert in Arizona. To ensure purity, patented Bee Propolis collectors are used. It is a natural product without the addition of preservatives, dyes or artificial flavorings. Forever Bee Propolis is more than a miraculous antibiotic with healing powers. It is also a natural food full of valuable nutrients.