Forever Vitolize Women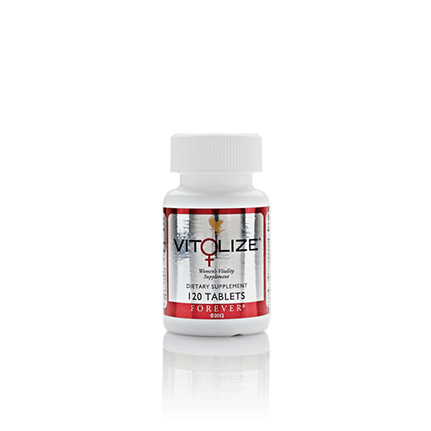 Discomfort due to premenstrual syndrome, menopause, irregular urinary flow may be related to hormonal changes and specific nutritional needs. All this intoxicates the woman in a dissonant climate whose outcome is turned on Forever Vitolize Women.
Forever Vitolize Women is a dietary supplement for the vitality and sexual health of women naturally and a youth at all times regardless of age.
It is a natural composition of fruits rich in antioxidants, medicinal herbs, vitamins (B and C) and minerals (Magnesium, Iron and Calcium) specifically prepared to meet the needs of women.
The authentic plant blend of Forever Vitolize Women includes the original herbal blend, including apple powder, as well as the passion for Schizandra flowers and berries, all of which have been used in traditional medicine. Each of these plants has been used for centuries to achieve hormonal balance and preserve overall health.